Muvi Foundation Reaches out to the Transgender Community on Women's Day

"There's a saying "There is no such thing as race. None. There is just a human race — scientifically, anthropologically".
And we truly believe in humanity beyond any other race. That's why we thought of extending our help to one of the most ignored groups, 'Transgenders' this time.
We came to know about a small colony of around 35 transgenders consisting of small children who are being ignored by their parents and hatred by society due to their different gender. They live in a slum area based in the heart of the city, Bhubaneswar, yet they are far apart from the basic facilities like having proper clothes, drinking water, a bed, and other amenities. Their life is not so glorious and the living is so minimal that most of the house in that slum area doesn't even have a light at night. They are struggling with the day to day survival as sometimes they earn nothing at all. 
When we came to know about their situation and wanted to extend our help to them, they were so happy and asked us if we can provide them with some Stand fans and a cooler for their community hall! We were happy to facilitate with them the said commodities.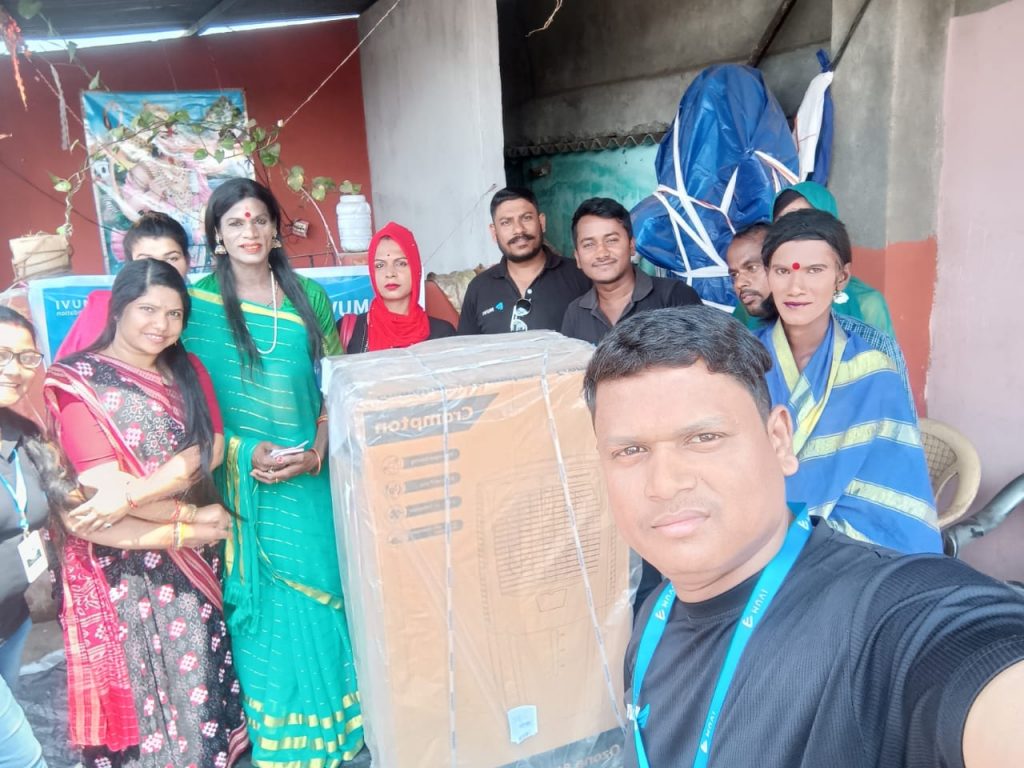 We wanted to celebrate this women's day in a special term and this is how we celebrated our women's day. Every one of them was delightedly blushing and received the fans so happy as this will surely help them during the hot summer days in Bhubaneswar. We felt so privileged to spend some time with them and collected their blessings."