Muvi Foundation Organizes Clothes Donation Camp to Destitutes in SCB Medical College & Hospital
"On the 15th of July, around 9.30 am, it was raining so badly that we all had second thoughts about this event. It was nearly impossible to drive or see through the roads, roads were packed with rain waters and vehicles were so stuck at the road. But despite anything, we thought of visiting the destination to do our work, and it was completely worth going.
 
A couple of weeks ago, when we first met the superintendent of SCB and came to know about the special wards for the destitute, it was shocking and surprising for us. We actually wanted to extend our help to the needy from the Cormondol train incident but came to know that most of them recovered well and got support from many other sources. So, the Superintendent Prof. Dr. Sudhansu Sekhar Mishra, expressed his interest in talking about their special ward for the destitute.

These destitute are loners and they have no one from their families to even attend them at the hospital. And the saddest part is, even if they get cured, there is no one to welcome them home. Yes. This is the sad reality they live in. A popularly known hospital named SCB Medical College & Hospital, Cuttack, which is one of the oldest and most famous hospitals in Odisha, has such a department for the destitute.
There are around 200 such patients in different wards such as medicine, orthopedic, surgery & physiatry. Most of the patients have lost their mental well-being. They came from different places, through some NGOs or the public. Thankfully, SCB has taken the initiative to give them all sorts of medication, food, and necessary needs. But due to a limitation in fund, they also struggle a lot for a better life. There are around 5 attendants for all such patients, who struggle for a timely salary. The patients don't have proper clothes too except for the ones provided by the medical itself.

So hearing all this, we decided to extend our help to provide them with two sets of clothes. On the 15th of July, Saturday, we started with bad weather but we were convinced that we will reach there and do our duty as committed. Thankfully, we reached in time and started visiting different wards to donate the clothes we got. No photography was allowed inside the wards as the area was extremely sensitive. It was so disturbing to see the patients in such a state too, as most of them were mentally unstable. There were mostly elderly people and they all were so happy to see us. The superintendent along with his staff also joined us to distribute the clothes among the patients that day.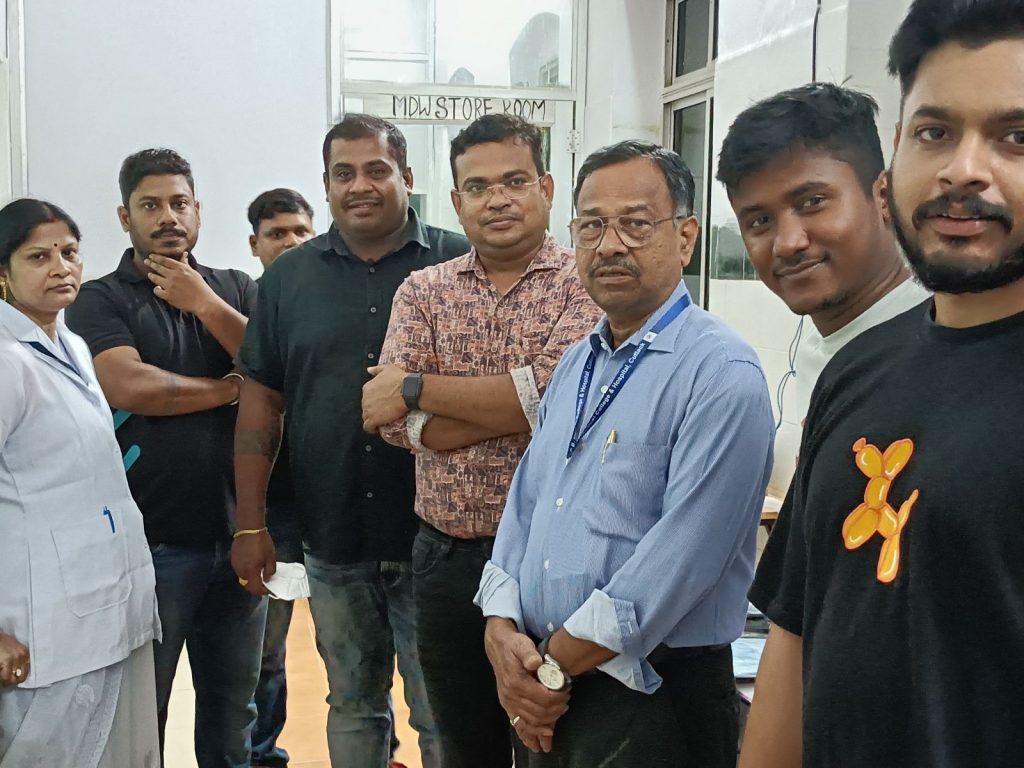 Helping the needy is a compassionate and altruistic act that can have a positive impact on individuals and communities. There are numerous positiveness to engaging in activities that assist those in need, and that's why we always say that every MUVIan is empowered to help anyone who's needy around them. 


Ultimately, helping the needy is an opportunity to extend compassion, make a positive impact, and contribute to a more equitable and inclusive world.
This particular event was so close to all of us as we got to see life a little closure this time. Every time we help a little, we gain a little blessings and happiness. We just hope to do more such good work in the coming days. "